Capitale de la Rose de Mai
Drawing on its rich horticultural past, La Colle-sur-Loup was, until the mid-20th century, the main producer of flowers for perfume for the famous Grasse perfumeries. Its history made it the capital of the May Rose, the Centifolia Rose, the main component of Chanel No. 5.
The Espace Rose de Mai, in the rue Clémenceau, nowadays a multi-purpose municipal hall, is the former Co-operative des Producteurs de Fleurs à Parfum [Co-Operative of Producers of Flowers for Perfume]. Between 1907 and 1995, it brought together owners from La Colle, Saint-Paul and Villeneuve-Loubet and was established for the collection and distillation of flowers. In La Colle the famous centifolia rose was grown, but not only that: the tea rose, orange blossom as well as two different types of violet and peppermint. When it closed in 1995, the Co-operative donated its properties to the municipality. Indeed, the names of the last members of the Executive Board can be seen on a plaque on the wall in the Hall.
The Co-operative
of Flowers
for Perfume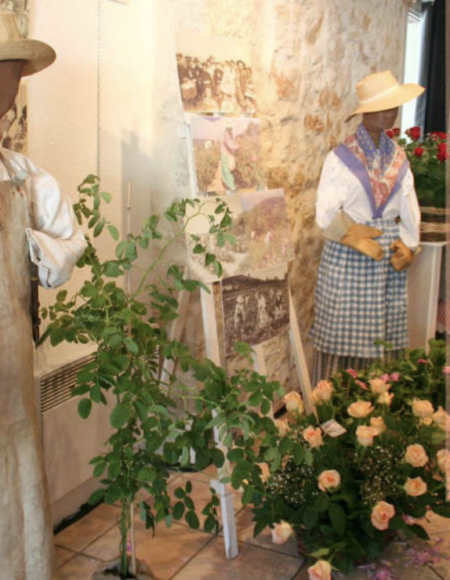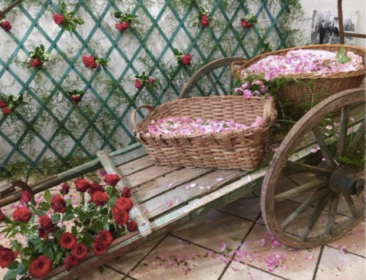 The Horticultural Past of La Colle-sur-Loup
is of Interest to You?
The history of the Co-operative of Producers of Flowers for Perfume as well as how the famous centifolia rose which we celebrate every year in our village was harvested, etc.. Everything is explained in the book "La Colle aux Temps des Fleurs" [La Colle at the Time of the Flowers] by Michèle Sandillon and Marcel Fiancette, on sale in the shop area of the Tourist Office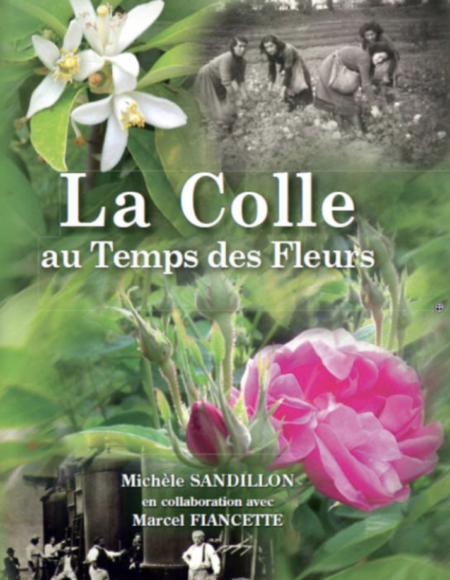 Capital of the rose in the early 20th century, La Colle-sur-Loup kept the power of flowers, the power to make us better!