Hidden Treasures
The Old Prison (Rue de la Victoire): This jail dates from the 17th century. Admire its original door with a hatch! It marked one of the first steps towards the village's independence
The Old Hospital (Rue de la Victoire): It was established in 1723 in a house donated by a surgeon from La Colle. It later became a school, then private apartments.
The Chapelle des Pénitents Blancs (Rue de la Victoire): The Chapel was built around 1800. It is opposite the Hospital. The Pénitents Blancs devoted their lives to the sick, they therefore had a major social role.
The Old Tramway Station (Tourist Office): Welcome to the Tourist Office! The tramway went from Cagnes-sur-Mer to Vence from 1912 to 1932.
Saint Jacques le Majeur Church: At the end of the 16th century, the inhabitants undertook to finance work to build the church. Construction started with the side nave, where the baptismal fonts are located. Then the neoclassical façade and the Renaissance style gate were completed in 1658. The bell tower was completed in 1673. The apse was added around 1833.
Yves Klein and Marie Raymond: The resting place of Yves Klein, the internationally famous visual artist, lies alongside his mother Marie Raymond, also a painter, in La Colle- sur-Loup's little village cemetery.
The Abbey: Constructed in the 10th century, it's the oldest heritage building in the village. Its 12th century chapel has been listed as a Historic Monument since 1927.
L'âme d'un
village
authentique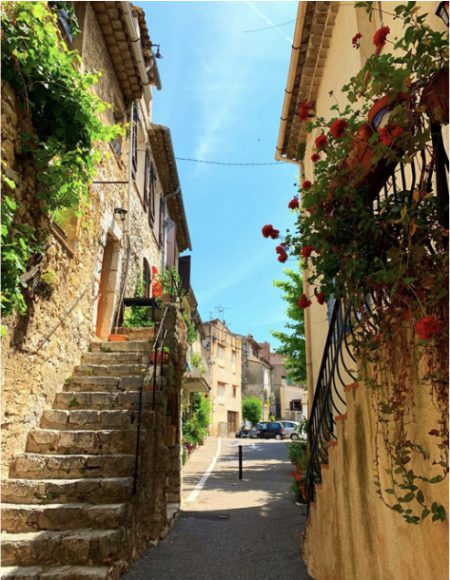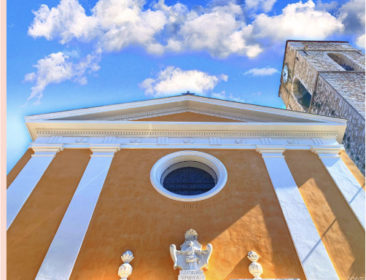 A Village
with
Timeless Charm
The Porte du Canadel (Chemin du Canadel): The Porche du Canadel is what remains of a lodge gate which once gave access to the Abbey. It enabled access to the village square where the Chapelle du Rosaire (17th century) was located.
The viewpoint over Saint Paul (Avenue de l'Ancienne Gare): The tram line passed through this street, laden with history, in the early 20th century. Admire the magnificent view of the walls of St. Paul.
The statue of Eugene Sue: a writer whose family came from La Colle-sur-Loup, this statue was sculpted by a local artist and inaugurated in the 1950s by Simone Signoret.
Saint Jacques Chapel has today become a restaurant called "La Chapelle" (Rue Foch): it dates from the 15th century. A pulpit had been built on the outside so that the faithful, overflowing the main building, could hear Mass.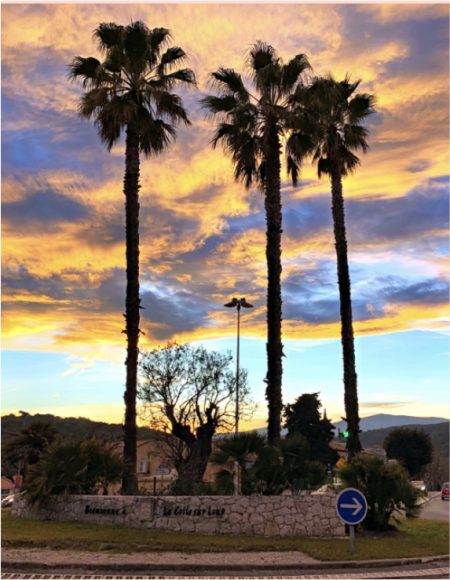 A village whose history is closely connected to the famous Saint-Paul de Vence